The Evidence for Policy and Practice Information and Coordinating Centre (EPPI-Centre), part of the Social Science Research Unit at the Institute of Education, University of London.
A key part of our service at the RTK involves assessing the strength of existing evidence for what works when it comes to social policy. Having access to high quality evidence reviews is an important priority for commissioners who want to make the right decisions about which services to prioritise.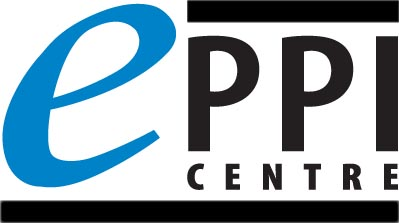 Research reviews sit at the heart of developing a robust evidence base that can inform decisions. The sheer scale of research evidence available for synthesis is staggering. For example, the ISI Web of Knowledge currently covers 23,000 journals, 110,000 conference proceedings, and 700 million cited references.
The great strength of a good research review is its capacity to provide reliable estimates of just how good the available evidence is; it will tell the reader the extent to which claims for effectiveness come from badly designed evaluations. Good quality reviews are particularly important in the field of social policy interventions. Effective social policy typically brings about modest, albeit important effects. For that reason, it is vital that a review assesses the quality of evidence.
When it comes to providing evidence reviews, we are very pleased to have a strategic partnership with the Evidence for Policy and Practice Information and Coordinating Centre (EPPI-Centre), part of the Social Science Research Unit at the Institute of Education, University of London.
Since 1993, EPPI have been the UK sector leaders in providing reviews in social science and public policy. EPPI are hugely experienced in making reliable evidence reviews accessible to the people who need them; making sure the right decision support gets to the right people at the right time, whether they are making policy, practice or personal decisions.
LG Futures: Bespoke financial management advice, training and policy research for the public sector
In our mission to support cost effective service delivery, we are delighted to be able to work with some of the most experienced professionals in public sector financial management.
LG Futures specialises in providing bespoke financial management advice, training and policy research support to the public sector. They have complemented their initial focus on assisting local government clients and now also undertake work for central government departments and other public sector organisations.
LG Futures' core service areas include:
 Improving financial management capabilities – including fundamental reviews of financial management in government departments and local authorities, and the provision of financial management training.
 Identification and delivery of savings – integrating strategic planning with financial and service planning, including the use of benchmarking; value for money; budget analysis; cost driver; forecasting and performance management tools.
 Assessing the impact of government policies – policy reviews and research for major government departments; the Local Government Association; London Councils; and Special Interest Groups.
 Funding formulae and financial modelling – analysis of demographic, socio-economic, health and education datasets; deriving new funding formulae on behalf of central government, local authorities and schools; and developing financial models to predict the potential long-term costs of services.
 Financial Intelligence Toolkit subscription – to save finance officer time and enhance financial decision-making, covering Funding; Analysis; Forecasting; and Financial Planning.
Having all previously worked in the public sector, their advisors fully understand and share its ethos. Since being established in 2004, LG Futures have worked with over 250 individual public sector organisations.
Policy Impact Ltd
Policy Impact Ltd (www.policy-impact.co.uk) is an independent consultancy and one-stop shop providing bespoke and evidence-based advisory services to governments, international organisations, companies and the third sector. The main focus of our work is to help policy-makers in the public sector understand the actual effectiveness and Value for Money of existing measures and how to improve the design and delivery mechanisms to further maximise impacts. We also help decision-makers in the private sector understand how their strategies and operations can be affected by changes in Government policies or legislation.
The advice we provide to our clients is drawn from real, credible and appropriate evidence and we apply state-of-the art, multi-disciplinary methods and techniques to generate and assess the robustness of this evidence. This includes, but is not exclusive to:
 Economics including Cost-benefit analysis and Economic modelling;
Quantitative and Qualitative research including Surveys, Interviews and Case studies;
Impact Assessments including Baseline, Policy and Impact analyses;
Evaluations of policies, initiatives and legislation.
Our team of senior experts has long-standing experience of delivering world class, high-impact research and consultancy to clients in Britain and Europe across a range of sectors with particular expertise in the regulatory system at European level, the roles and responsibilities of the European Institutions and the interaction between European and national systems.
Since its inception Policy Impact has undertaken work for organisations such as the UK Department of Business, Innovation and Skills (BIS), the Economic and Social Research Council (ESRC), The Swedish Confederation for Professional Employees (TCO) and the European Commission Directorate-General for Communications Networks, Content and Technology (DG Connect).